There's not many times you will see full grown men and women (many of them seniors!) playing in the mud! With the Help from Our Community Partners our volunteers were turned into kids again this spring! All thanks to Major Project at Tynehead Hatchery that was Accomplished this spring.
Part of caring and raising salmon is ensuring a healthy habitat for them to live in. The Tynehead ponds had gathered a large amount of organic debris that was needed to be removed to allow a healthy, livable environment for our fish.
A big THANK YOU to the following in this two-week project that removed 190 cu loads of organic matter (far more than we had estimated)
1. Chad McPherson and his crew from Tenhold Hydrovac who kept on pumping even after we had reached our planned budget. The team was so professional and a pleasure to work with.
2. MetroVancouver Parks, East. Working with their wonderful team to ensure this project occurred at the correct time of year for all creatures in the water system. Plus, the work entailed by the staff as we deposited majority of this organic matter in an area of Tynehead Park where restoration to a forested environment is occurring!
3. Donation of funding from the Department of Fisheries and Oceans (DFO) with the help of our wonderful DFO Community Advisor Bob!
4. Donation of $2,000 from the Mainroad Lower Mainland Contracting to cover the extra, unexpected cost of the project!
5. All the volunteer hours by Glenn, Dave, Harold and Bruce to ensure a safe worksite and rescue of the creatures and fish that had set up residence in the pond. Those included Steelhead smolt, Coho fry, lampreys and crustaceans. All back into the correct systems!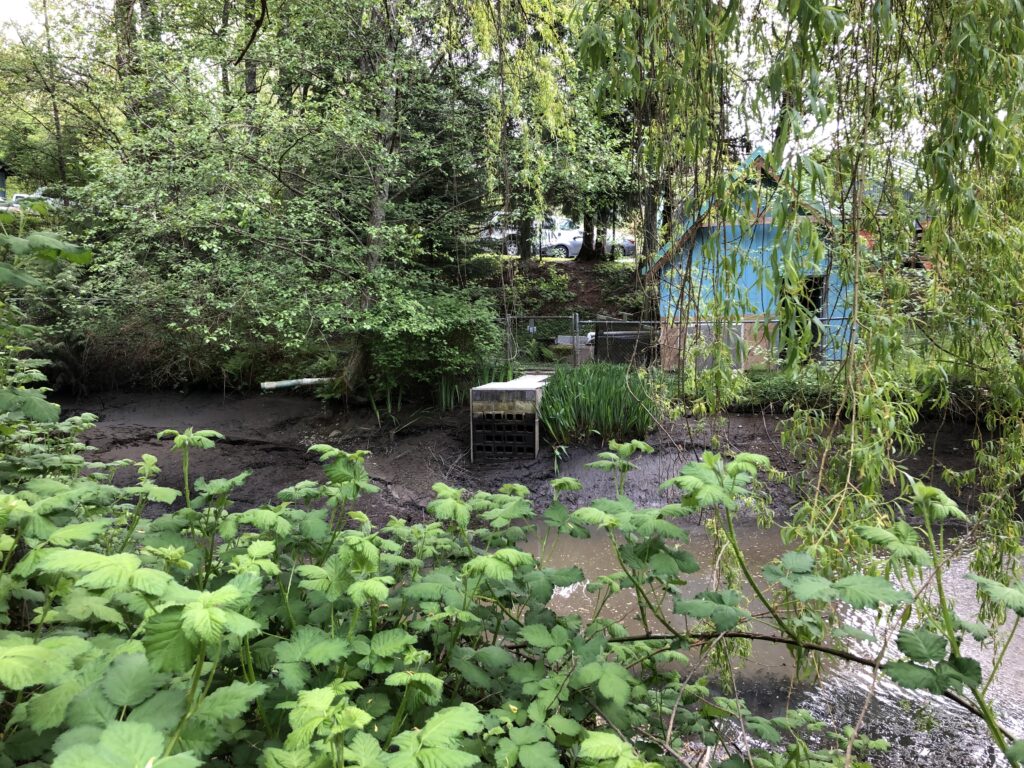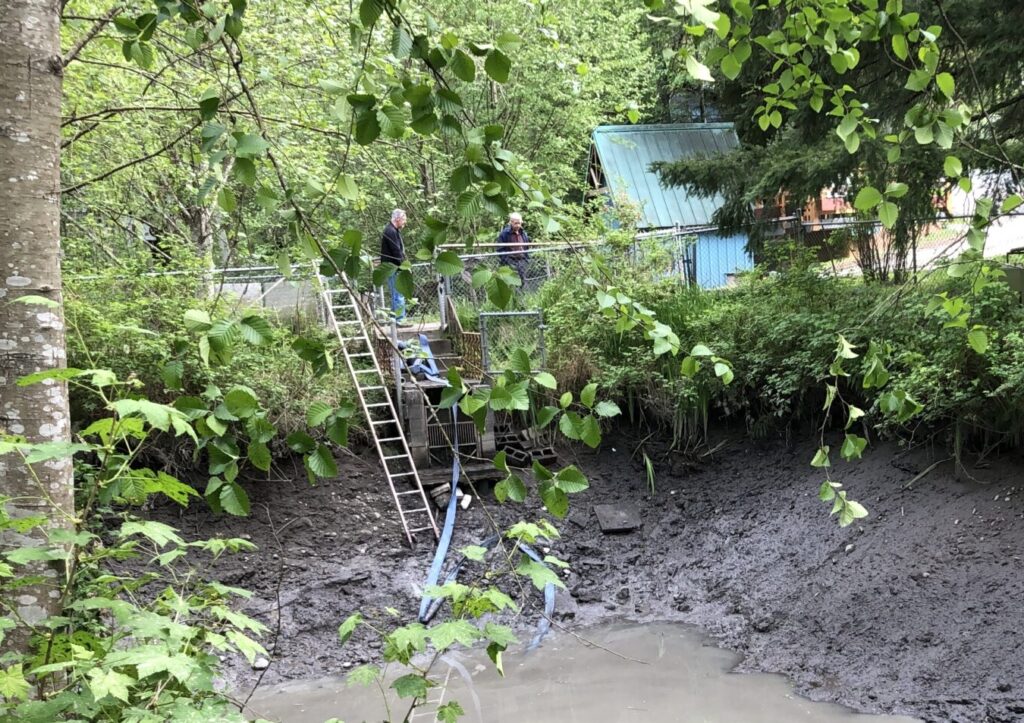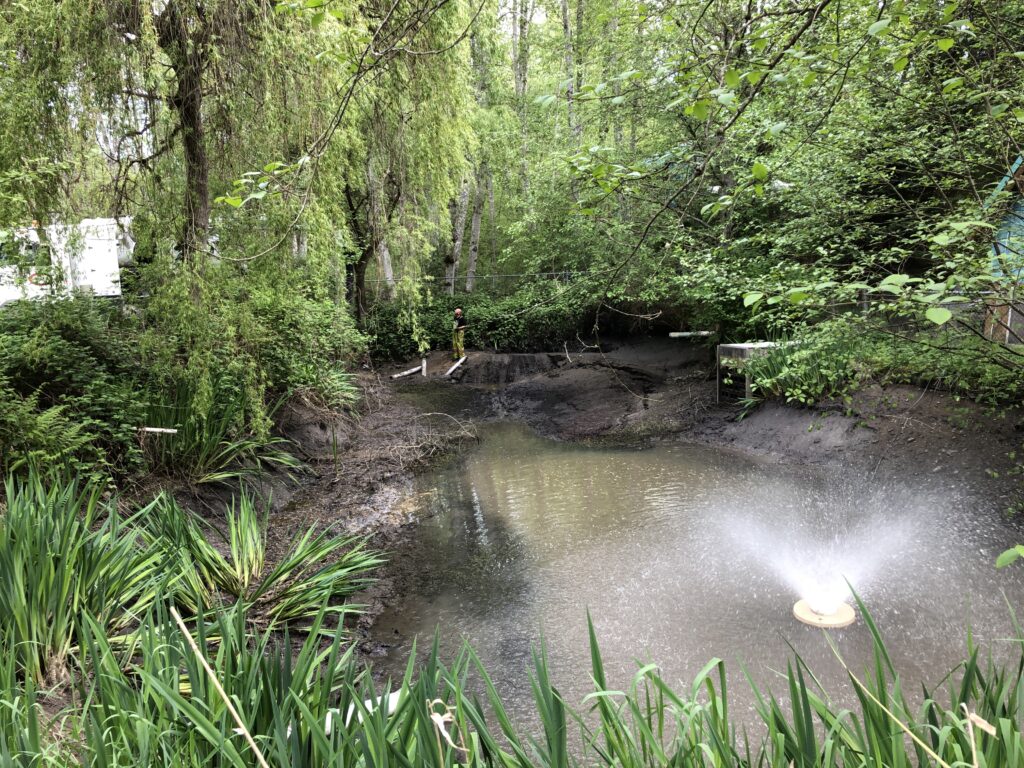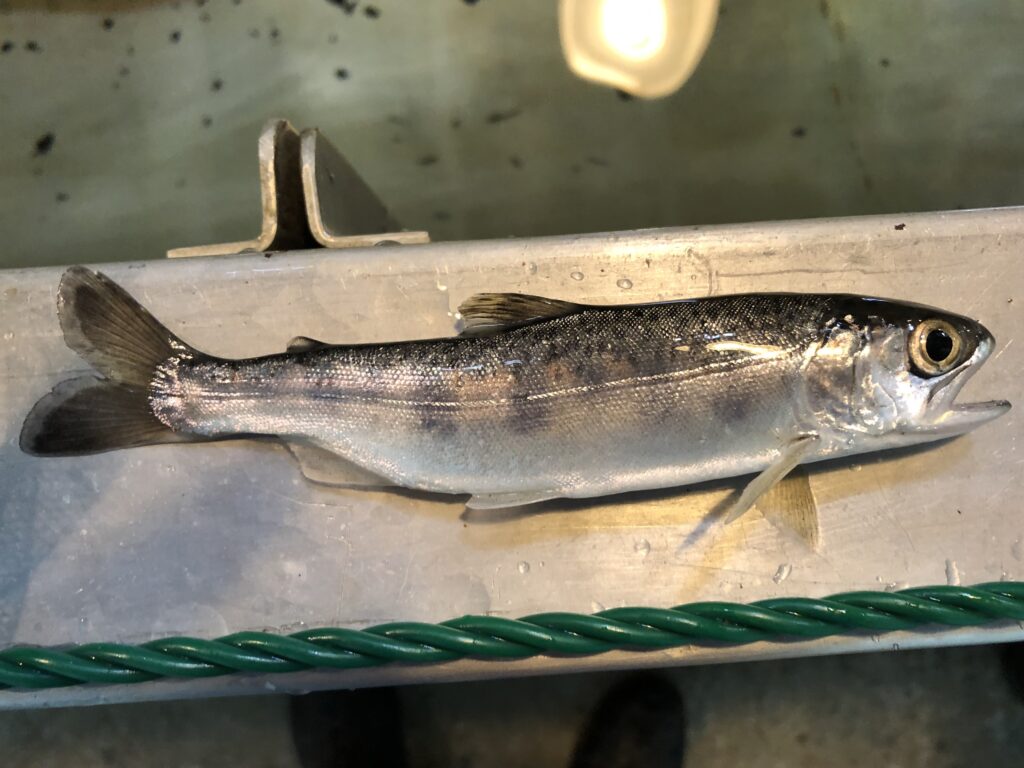 Lastly, a big thank you to all of YOU for supporting us even in these strange times. Keep safe everyone and hope to able to let you on the grounds again